Imagine you have been out shoveling the driveway or sledding in the freshly falling snow. It is cold. You come inside with red cheeks and slightly numb fingers and toes. Someone puts a cup of hot chocolate in front of you. A sip of it and your insides start feeling fuzzy and warm. You are sure this is the most wonderful thing on earth.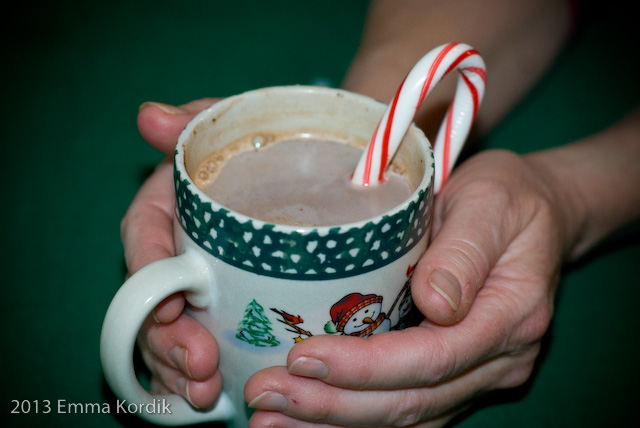 There is nothing quite like a cup of hot chocolate to warm you up on a cold day. It warms your insides and that is a wonderful feeling. Encouraging words are a lot like hot chocolate. They warm you up on the inside and make you feel fuzzy and wonderful.
A word of encouragement can be the difference in someone's life. It can lift their spirits and motivate them to keep going. Words are powerful. Proverbs tells us that death and life are in the power of the tongue. This is very true. I have seen people devastated by words and others elated by them. There have been many hard days in my life when an encouraging word from someone helped me keep going.
The world can be a cold hard place. Just as winter is barren so the world can seem desolate and bleak. But when someone comes along and speaks an encouraging word it warms like a cup of hot chocolate on a cold winters day.
The question that is why if words can do so much for someone do we so seldom speak and hear encouraging words? I do not have an answer for this. However, I know that I control my own mouth and I can purpose to speak encouraging words. When I find myself saying something that is not encouraging, I can shut my jaw and let no more words out until I figure out how to say something that is encouraging. You have the same control over your mouth.
This is a cold time of year. It can be a hard time of year for people who are single or have lost a loved one. What would happen if we warmed people up with encouraging words? What difference could you make on the world if you spoke an encouraging word to everyone you met today or tomorrow? What do you have to lose?