"For unto us a child is born, unto us a son is given: and the government shall be upon his shoulder: and his name shall be called Wonderful, Counselor, The mighty God, the everlasting Father, the Prince of Peace." Do not those words from Isaiah 9 thrill your soul? If they do not, listen to them sung in the Messiah. If that fails to thrill you, get on your face before God and beg for awe at His Son. This is the Babe whose birth we celebrate at Christmas. He was not some no body. It would behoove us to take a look at who He was.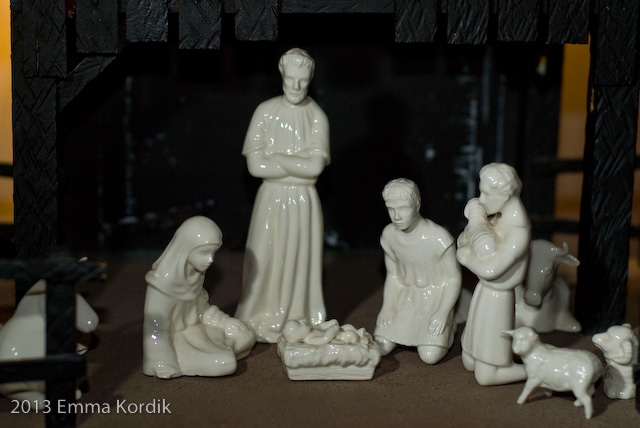 Jesus is called Emmanuel, God with us. He is the creator of all and the sustainer of all (Col 1:16-17). He is the branch of Jesse (Isa 11:1), the promised son of David (Isaiah 9:7), and a priest forever after the order of Melchizedek (Psalm 110:4). The prophets tell us that His coming will bring a time of peace, righteousness, and knowledge of God (Isaiah 11:4-9). He is the King of kings and Lord of lords. (Rev 17:14). And He is so much more. He is glorious, majestic, mighty, and awesome. Reading these descriptions of Jesus, thrills to your very core. It makes you want to stand up and shout Hallelujah!
But there is another description of Him given in the Scripture. "He is despised and rejected by men; a man of sorrows, and acquainted with grief: and we hid as it were our faces from him; he was despised, and we esteemed him not." (Isaiah 53:3). He is meek and lowly in heart (Matthew 11:29). He was not considered to be much, but was a friend of publicans and sinners. (Luke 7:34). He died the death of a criminal. This is not nearly so glorious a picture. It is sad and depressing. No one reads those verses and wants to shout Hallelujah.
However, this description should make us want to should hallelujah ever more than the description of a glorious, powerful, King of kings. For Isaiah 53 goes on to say: "Surely He hath borne our griefs, and carried our sorrows: yet we did esteem Him stricken, smitten of God, and afflicted. But He was wounded for our transgressions, He was bruised for our iniquities: the chastisement of our peace was upon Him; and with His stripes we are healed. All we like sheep have gone astray; we have turned everyone to his own way; and the Lord hath laid on Him the iniquity of us all. … He hath put Him to grief when thou shalt make His soul an offering for sin, He shall see His seed, He shall prolong HIs days, and the pleasure of the Lord shall prosper in His hand. He shall see the travail of His soul, and shall be satisfied: by His knowledge shall my righteous servant justify many; for He shall bear their iniquities." Let me encourage you to read the whole passage. The Man of Sorrows, the Suffering Servant Messiah is the one who makes a way for reconciliation with God. He is the one who has entered the holy of holies with His own blood and obtained eternal redemption for us. (Hebrews 9:12)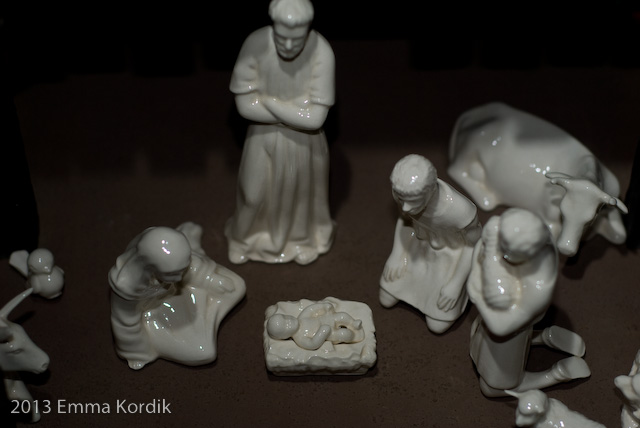 This Christ brings us near to God and is the Savior of our souls. He is truly Wonderful and the Prince of Peace. Perhaps His power is shown in no greater way than it was when He hung on the tree, mocked and despised by man, carrying our sins. He became lowly, yet because of that He will be raised higher than ever. Isaiah 53 ends by saying: "Therefore I shall divide Him a portion with the great, and He shall divide the spoil with the strong; because He hath poured out His soul unto death: and He was numbered with the transgressors; and He bare the sin of many, and made intercession for the transgressors." Since He carried our sins, He will get all things and because he took the lowest spot, He will be given the highest spot. For Philippians 2 says, "And being found in fashion as a man, He humbled Himself, and became obedient unto death, even the death of the Cross. Wherefore God also hath highly exalted Him, and given Him a name which is above every name: That at the name of Jesus every knee should bow, of things in heave, and things in earth, and things under the earth; and that every tongue should confess that Jesus Christ is Lord, to the glory of God the Father."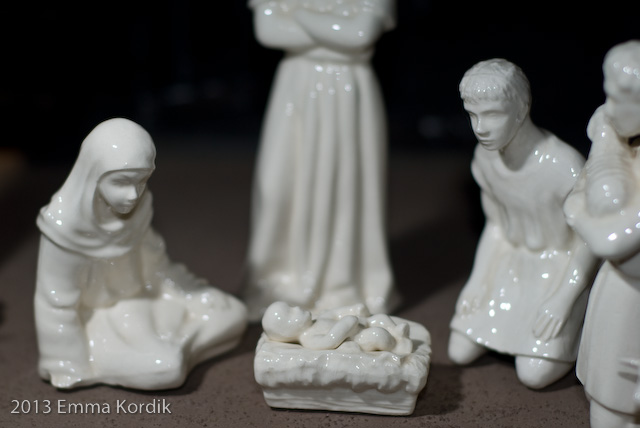 He the creator of the universe, yet He was born without the comforts of home. He is the King of kings, the one who is heralded by angels, yet the only people to greet Him were shepherds. He has done all for us, yet few people are willing to do anything for Him. Before we are told we shall bow the knee to Jesus we are told to, "Let this mind be in you which was also in Christ Jesus." Is that mind in you? The mind that was humble enough to give up heavens glory for suffering on earth, obedient to the point of death, and a servant of all.
Tomorrow is Christmas. It is a busy day for most of us. However, please let the mind of Christ, the humble, obedient, and servant mind be in you and controlling all you do and say. And above all take time to bow the knee before Jesus, who is everything from a servant who died for us to the King of kings and Lord of lords. Confess that He is Lord, Wonderful, Counselor, the mighty God, the everlasting Father, the prince of Peace. Give glory to God the Father for all glory belongs to Him.
Merry Christmas.